Supercharge your Quant
Vision
ENJINE creates machine learning software for quantitative asset managers, to help them achieve better financial outcomes
Who
We Are
Financial ML Experts
We're a strong team of software developers, mathematicians, and finance experts with more than 20 years of combined experience serving the financial industry. We believe it's only a matter of time before machine learning revolutionizes finance.
About us
YES, WE'RE REALLY GOOD AT MATH
---
Achieve better financial outcomes
Strategy Upgrades
We craft machine learning-driven components ranging from custom factors to portfolio optimizers, that enhances your strategy's efficacy.
Bespoke Strategies
Building sophisticated machine learning-driven investment strategies can take several years. Develop one with us in just a few months.
Tooling
Configure, interpret, and market the machine learning models we've built through our custom made tools.
YOU'LL WISH YOU FOUND US SOONER
---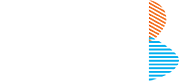 Testimonials
ENJINE intuitively grasped what we wanted to build, and delivered an attractive web tool that met all our specifications. We knew that building the tool would be technically challenging, but ENJINE was up to the task."
Wesley Gray, PhD
CEO
Alpha Architect
I was impressed with how quickly ENJINE was able to build the algorithm, and it was a pleasure to work with someone who understands finance.
Kevin Vandermeer, CFA, FCSI
Managing Director
Canaccord Genuity Wealth Management
HERE'S SOME OUT OF SAMPLE DATA
---