Bring your Quant
Vision to Life
ENJINE creates mathematically sophisticated software for financial institutions with technological ambitions
Who
We Are
Quants
⋂

Programmers

We're experts in mathematics, software development, and finance. We love to work on the most technically challenging financial applications.

About us
YES, WE'RE REALLY GOOD AT MATH
---
Leave the technical details to us
Solutions Architects
Tell us your business goals, and we'll propose a technical solution that'll help you achieve them.
Yes, We Can
We can solve any problem, no matter how difficult, as long as it's technically feasible.
Fair Deal
Pay us when you're satisfied with our work, and not before.
YOU'LL WISH YOU FOUND US SOONER
---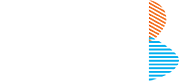 Testimonials
ENJINE intuitively grasped what we wanted to build, and delivered an attractive web tool that met all our specifications. We knew that building the tool would be technically challenging, but ENJINE was up to the task."
Wesley Gray, PhD
CEO
Alpha Architect
I was impressed with how quickly ENJINE was able to build the algorithm, and it was a pleasure to work with someone who understands finance.
Kevin Vandermeer, CFA, FCSI
Managing Director
Canaccord Genuity Wealth Management
HERE'S SOME OUT OF SAMPLE DATA
---