Bring your Quant
Vision to Life
ENJINE creates sophisticated software for quantitatively oriented investment managers, to help their clients make better investment decisions
Who
We Are
Quants
⋂

Programmers

We're a strong team of software developers, mathematicians, and finance experts with 20 years of combined experience serving the financial industry. We use our variety of skills to bring your vision to life. We love a challenge, and have yet to encounter a problem we couldn't solve.

About us
YES, WE'RE REALLY GOOD AT MATH
---
We help you help your clients make better investment decisions
Beautiful Tools
If a picture is worth a thousand words, a quality tool is worth millions. We build tools that communicate your unique value proposition, showcasing your special expertise and methodologies.
Compelling Research
Have a bright idea, but lack the bandwidth to pursue it? We can satisfy your researching itch, using sound financial and statistical foundations to carry your ideas to fruition.
Enterprise Grade
We know you can build great models on a spreadsheet. But it requires real programming skills to turn that model into secure and performant code. We will carry those burdens for you.
YOU'LL WISH YOU FOUND US SOONER
---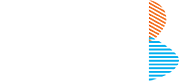 Testimonials
ENJINE intuitively grasped what we wanted to build, and delivered an attractive web tool that met all our specifications. We knew that building the tool would be technically challenging, but ENJINE was up to the task."
Wesley Gray, PhD
CEO
Alpha Architect
I was impressed with how quickly ENJINE was able to build the algorithm, and it was a pleasure to work with someone who understands finance.
Kevin Vandermeer, CFA, FCSI
Managing Director
Canaccord Genuity Wealth Management
HERE'S SOME OUT OF SAMPLE DATA
---